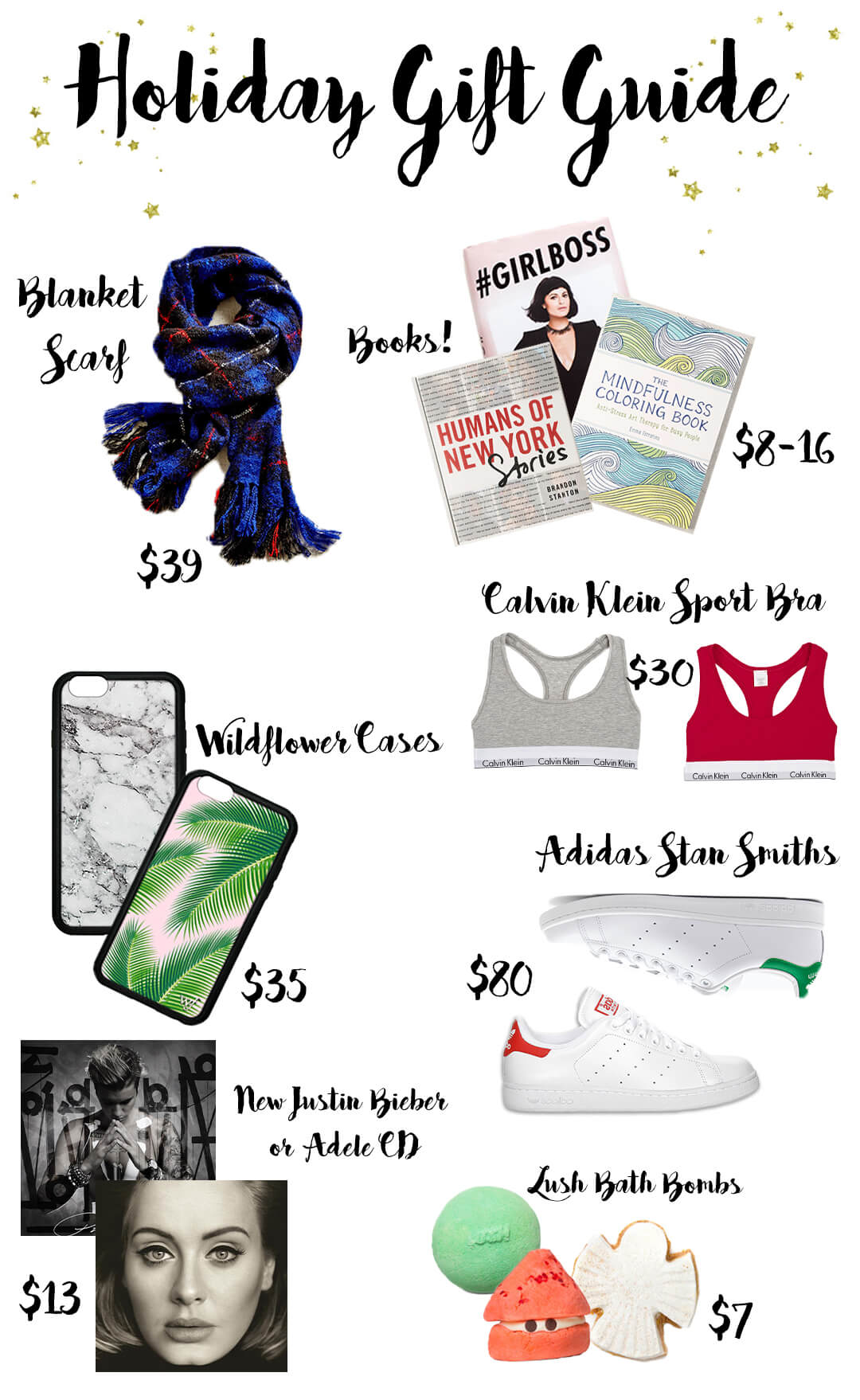 I'm back with a holiday gift guide (for her)! I love all of these products and I thought I'd share them to give you some inspiration if you're stuck on what to get any of your friends or family!
Blanket Scarf- Urban Outfitters
iPhone Cases- Wildflower Cases
CDs- Target
Books- Amazon
CK Sports Bras- Macy's
Adidas Stan Smiths- Adidas
Bath Bombs- Lush
Thanks for reading & be sure to follow me on BlogLovin!
xoxo, Grace