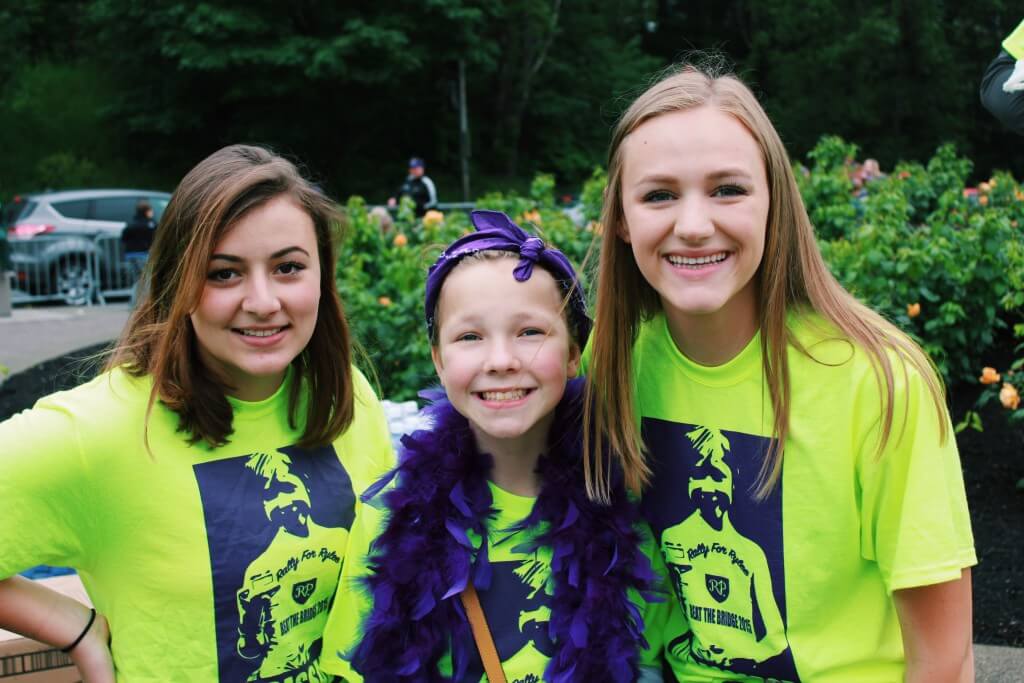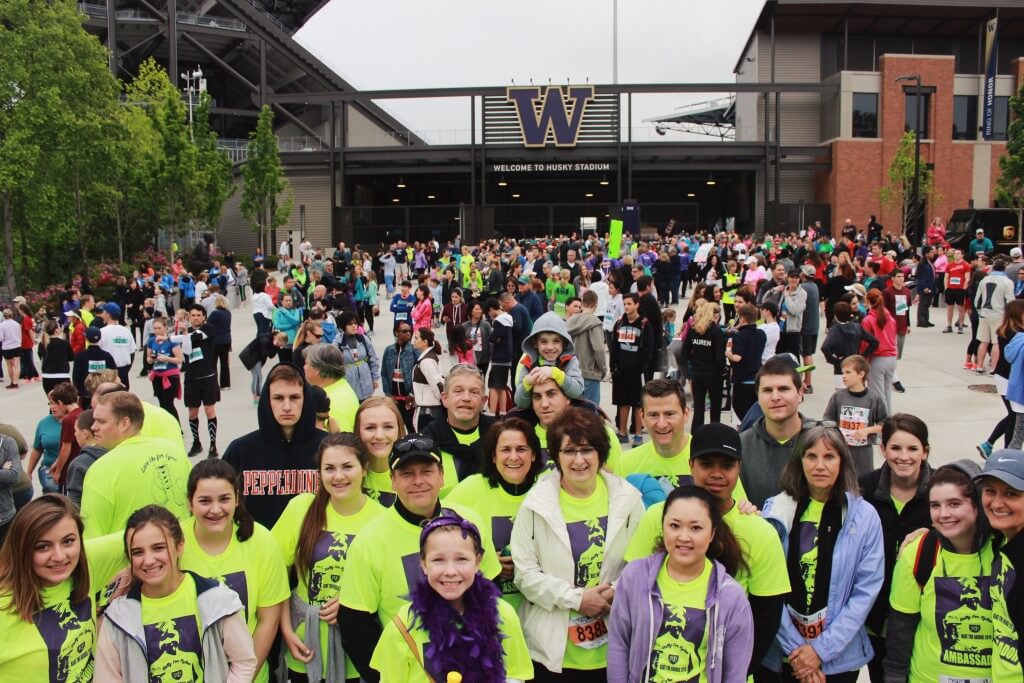 Hello! Last Sunday The Juvenile Diabetes Research Foundation (JDRF) held their 33rd annual fundraiser, "Nordstrom Beat the Bridge" Walk/Run. I got the opportunity to run for one of the JDRF ambassadors, Rylee Stark and her team, "Rally For Rylee." Rylee and her family are patients at my uncle's dental practice, North Creek Dental Care. The NCDC staff and their families joined the team too. Before the race I had the opportunity to interview Rylee!
Rylee is 10 years old and was diagnosed with Type 1 Diabetes 4 years ago. As an ambassador, one of her jobs is to give speeches to people and to teach them about T1D. Also she got to cut the ribbon and hand out prizes to the winners of the Beat the Bridge run. Diabetes doesn't stop Rylee from doing every day activities and being a highly energetic kid. During her free time she likes to play basketball and soccer. Rylee started using a Medtronic insulin pump two years ago. Her mom sewed on a pocket to one of her tank tops, so the pump would be comfortable as she was being active. They started marketing and selling them as "Rylee's Pocket."  You can purchase them on www.ryleespocket.com. Her family is her biggest supporter.  Her sisters are always asking how her blood sugar is doing and are always at her side if she needs anything. At lunch time, Rylee checks in with her mom and they discuss what she should eat. Even though Rylee's Family is a huge support, she is becoming more independent each day when it comes to pricking her finger, eating healthy and managing her diabetes.
Rylee is an inspiration to me and so many others. Thank you, Rylee for sharing your story with me.
See Rylee's Ambassador video (click here)
Thanks for reading & be sure to follow me on BlogLovin!
 xoxo, Grace