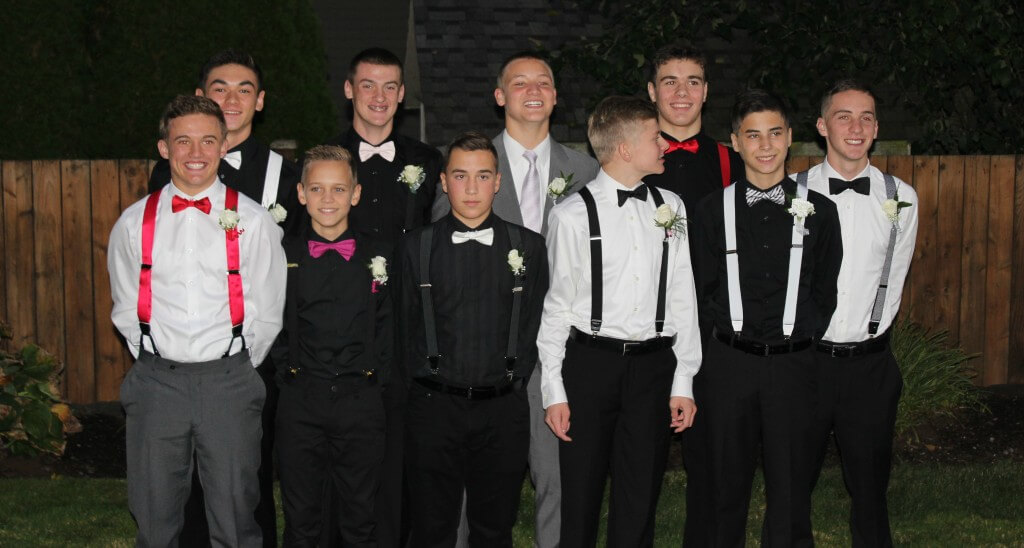 Hello and happy October! Can we talk about how fast this year has gone by… too fast for me to handle. As of last time, I said I would have a Homecoming post up, and here it is!
Homecoming was so much fun! I don't mean to sounds so cliche but it was one of the best nights of my life. I was with all of my really great friends which made it even better.
I'd say that my group was the best dressed out of all the groups! All of the girls looked so gorgeous, and each and everyone of them has the same beauty on the inside. And I applaud the boys for looking so sharp. Bow ties and suspenders make me so happy and I loved all the patterns and color combos everyone wore. Not to mention that their hair was also on point.
My dress was borrowed from my cousin Allison and I'm pretty sure it's from Asos. I kept the outfit super simple by not wearing any jewelry besides little stud earrings. Liam(my date) and my theme colors were red and black and I think we wore it pretty well.
Also I GOT TO WEAR HEELS! Wow this made me happier than it should have. Liam is 6'2 and I'm normally 5'11. With the heels I wore, I was also about 6'2. They were nothing crazy, just basic red heels. So if you're a tall girl like me, it's totally worth it to step out of your comfort zone and be  giraffe for the night. Just remember to stand up tall (which is hard for me because I slouch by habit), and hold your head high and rock those heels.
Thank you to all of my friends who truly made homecoming a night to remember!
Thanks for reading and be sure to follow me on BlogLovin!
 xoxo, Grace
p.s. Some of these lovely pictures were taken by parents  and Charlie and Brady:)